ABOUT US

Our Terms & Conditions + Privacy Policy
Frecuently Asked Questions
OUR SPOTS MARKERS ARE LOCATED IN PUBLIC ROADS (TO SEE FACADES)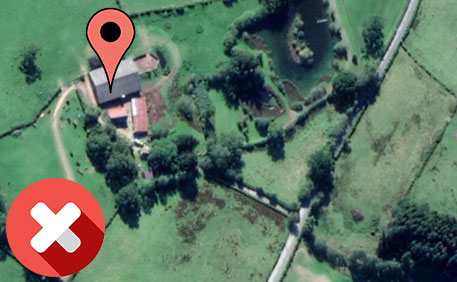 Abandoned private property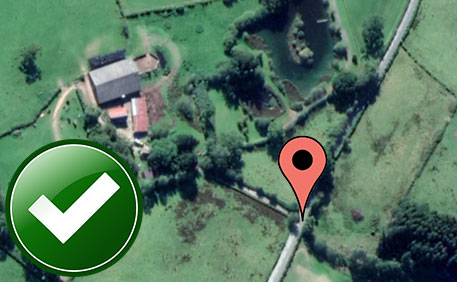 Public Road open to traffic (to see building facade)
GENERAL TERMS OF SALE AND CONDITIONS OF USE
Article 1 – Purpose and scope
All our terms apply to all the sales and exchanged make by UBX NL ADVENTURES LTD registered in the CH of UK under the number 14315379, whose head office is located at 8 Salisbury Square, in this text, onwards, "UrbexPrime.com", our consumers, must be non-professional buyers and amateur photographers. We exchange all of our GPS coordinates and maps, as second hand items (its a fee for joining to our membership organisation), making this private consumer to private consumer transations.
All of the services of the subcription (to this membership organisation), that we offer, is a PDF (autogenerated) ebook containing a link to Google Maps were the coordinates will be show, there is no physical delivery of items to nowhere (digital educational ebook).
All Maps are hosted in Google Maps, and are property of google, urbexprime.com is not responsible of the downtime generated by servers that are not ourselves.
By accessing this website we assume you accept these terms and conditions. Do not continue to use/exchange/buy on urbexprime.com if you do not agree to take all of the terms and conditions stated on this page.
The following terminology applies to these Terms and Conditions, Privacy Statement and Disclaimer Notice and all Agreements: "Client", "You" and "Your" refers to you, the person log on this website and compliant to the Company's terms and conditions. "The Company", "Ourselves", "We", "Our" and "Us", refers to our Company. "Party", "Parties", or "Us", refers to both the Client and ourselves. All terms refer to the offer, acceptance and consideration of payment necessary to undertake the process of our assistance to the Client in the most appropriate manner for the express purpose of meeting the Client's needs in respect of provision of the Company's stated services, in accordance with and subject to, prevailing law of Netherlands. Any use of the above terminology or other words in the singular, plural, capitalization and/or he/she or they, are taken as interchangeable and therefore as referring to same.
Cookies
We employ the use of cookies. By accessing urbexprime.com, you agreed to use cookies in agreement with the urbexprime.com's Privacy Policy.
Most interactive websites use cookies to let us retrieve the user's details for each visit. Cookies are used by our website to enable the functionality of certain areas to make it easier for people visiting our website. Some of our affiliate/advertising partners may also use cookies.
License
Unless otherwise stated, urbexprime.com and/or its licensors own the intellectual property rights for all material on urbexprime.com. All intellectual property rights are reserved. You may access this from urbexprime.com for your own personal use subjected to restrictions set in these terms and conditions.
You must not:
Republish material from urbexprime.com
Sell, rent or sub-license material from urbexprime.com
Reproduce, duplicate or copy material from urbexprime.com
Redistribute content from urbexprime.com
Parts of this website offer an opportunity for users to post and exchange opinions and information in certain areas of the website. urbexprime.com does not filter, edit, publish or review Comments prior to their presence on the website. Comments do not reflect the views and opinions of urbexprime.com,its agents and/or affiliates. Comments reflect the views and opinions of the person who post their views and opinions. To the extent permitted by applicable laws, urbexprime.com shall not be liable for the Comments or for any liability, damages or expenses caused and/or suffered as a result of any use of and/or posting of and/or appearance of the Comments on this website.
urbexprime.com reserves the right to monitor all Comments and to remove any Comments which can be considered inappropriate, offensive or causes breach of these Terms and Conditions.
You warrant and represent that:
You are entitled to post the Comments on our website and have all necessary licenses and consents to do so;
The Comments do not invade any intellectual property right, including without limitation copyright, patent or trademark of any third party;
The Comments do not contain any defamatory, libelous, offensive, indecent or otherwise unlawful material which is an invasion of privacy
The Comments will not be used to solicit or promote business or custom or present commercial activities or unlawful activity.
You hereby grant urbexprime.com a non-exclusive license to use, reproduce, edit and authorize others to use, reproduce and edit any of your Comments in any and all forms, formats or media.
Hyperlinking to our Content
The following organizations may link to our Website without prior written approval:
Government agencies;
Search engines;
News organizations;
Online directory distributors may link to our Website in the same manner as they hyperlink to the Websites of other listed businesses; and
System wide Accredited Businesses except soliciting non-profit organizations, charity shopping malls, and charity fundraising groups which may not hyperlink to our Web site.
These organizations may link to our home page, to publications or to other Website information so long as the link: (a) is not in any way deceptive; (b) does not falsely imply sponsorship, endorsement or approval of the linking party and its products and/or services; and (c) fits within the context of the linking party's site.
We may consider and approve other link requests from the following types of organizations:
commonly-known consumer and/or business information sources;
dot.com community sites;
associations or other groups representing charities;
online directory distributors;
internet portals;
accounting, law and consulting firms; and
educational institutions and trade associations.
We will approve link requests from these organizations if we decide that: (a) the link would not make us look unfavorably to ourselves or to our accredited businesses; (b) the organization does not have any negative records with us; (c) the benefit to us from the visibility of the hyperlink compensates the absence of urbexprime.com; and (d) the link is in the context of general resource information.
These organizations may link to our home page so long as the link: (a) is not in any way deceptive; (b) does not falsely imply sponsorship, endorsement or approval of the linking party and its products or services; and (c) fits within the context of the linking party's site.
If you are one of the organizations listed in paragraph 2 above and are interested in linking to our website, you must inform us by sending an e-mail to urbexprime.com. Please include your name, your organization name, contact information as well as the URL of your site, a list of any URLs from which you intend to link to our Website, and a list of the URLs on our site to which you would like to link. Wait 2-3 weeks for a response.
Approved organizations may hyperlink to our Website as follows:
By use of our corporate name; or
By use of the uniform resource locator being linked to; or
By use of any other description of our Website being linked to that makes sense within the context and format of content on the linking party's site.
No use of urbexprime.com's logo or other artwork will be allowed for linking absent a trademark license agreement.
iFrames
Without prior approval and written permission, you may not create frames around our Webpages that alter in any way the visual presentation or appearance of our Website.
Content Liability
We shall not be hold responsible for any content that appears on your Website. You agree to protect and defend us against all claims that is rising on your Website. No link(s) should appear on any Website that may be interpreted as libelous, obscene or criminal, or which infringes, otherwise violates, or advocates the infringement or other violation of, any third party rights.
Your Privacy
Please read Privacy Policy
Reservation of Rights
We reserve the right to request that you remove all links or any particular link to our Website. You approve to immediately remove all links to our Website upon request. We also reserve the right to amen these terms and conditions and it's linking policy at any time. By continuously linking to our Website, you agree to be bound to and follow these linking terms and conditions.
Removal of links from our website
If you find any GPS link on our Website that is offensive for any reason, you are free to contact and inform us any moment. We will consider requests to remove links, but we are not obligated, to do so, or to respond to you directly.
We do not ensure that the information on this website is correct, we do not warrant its completeness or accuracy; nor do we promise to ensure that the website remains available or that the material on the website is kept up to date.
Disclaimer
To the maximum extent permitted by applicable law, we exclude all representations, warranties and conditions relating to our website and the use of this website. Nothing in this disclaimer will:
limit or exclude our or your liability for death or personal injury;
limit or exclude our or your liability for fraud or fraudulent misrepresentation;
limit any of our or your liabilities in any way that is not permitted under applicable law; or
exclude any of our or your liabilities that may not be excluded under applicable law.
The limitations and prohibitions of liability set in this Section and elsewhere in this disclaimer: (a) are subject to the preceding paragraph; and (b) govern all liabilities arising under the disclaimer, including liabilities arising in contract, in tort and for breach of statutory duty.
As long as the website and the information and services on the website are provided free of charge, we will not be liable for any loss or damage of any nature.
Article 2 – ORDER
Read these Terms and Conditions of Sale, accessible on the site in the section "About Us".
Select the products for which he is interested in the different packs offered, by filling a "basket".
Consult his "basket" to check or, if necessary, modify his selection, check the price of each product and the total amount of his selection.
Validate your "basket".
Fill in your first and last name, address, e-mail address.
Confirm, by ticking the appropriate box, his knowledge and acceptance of these terms and conditions.
Enter his credit card number, in Paddle checkout, expiry date and the last three digits on the back of his credit card near his signature.
Answer the transaction confirmation request from his own bank.).
Check the details of the order, its total price and correct any errors before confirming by clicking on the "confirm your order" button.
 In the following moments, the customer will receive an e-mail worthy of an acknowledgement of receipt and validation of his order by the seller.
The seller cannot be held responsible for errors made by the customer during the purchase.
Any order placed on the site www.urbexprime.com constitutes the formation of a contract concluded at a distance between the customer and the seller. The sale will be considered final after the sending to the customer of a confirmation of acceptance of the order and the final PDF by the by e-mail.
Article 3 – RETRACTION OF CUSTOMERS

In accordance with  Section 49 of the CONSUMER CODE ( Legislative Decree no. 206, dated 6 September 2005, and subsequent
amendments and additions – Official Journal 8/10/2005), the right of withdrawal can not be exercised for contracts for the supply of digital content that is not provided on a physical medium that has begun to be executed with the prior express agreement of the consumer and renouncing his right of withdrawal.
The customer declares that he accepts the performance of the contract before the end of the withdrawal period and waives the exercise of his right of withdrawal by ticking the box provided for this purpose before the order procedure is implemented. Consequently, all orders are firm and final.
Article 4 – Refund policy
Urbexprime.com does not guarantee the addresses sold in the lot. He is only a search facilitator.
It is also reminded that only GPS coordinates are sold and not the possibility to visit the premises, the seller does not guarantee the accessibility of the premises, this is illegal.
If the customer have exchanged or purchased outdated location (the main reason can be : new owner, alarm, burned, destruction…) the customer can ask for a refund or an exchange (exhange of the same categorie of product: Gold/silver/…)
For any request for reimbursement, the customer undertakes to contact the seller using the refund form before initiating any form of dispute / reimbursement through the following payment solutions: Paddle, Paypal, ..
If a dispute in this platforms is open, no exchange or refund will be made.
The customer has the obligation to provide: pictures, instagram photos, videos, .. No refund or exchange will be made, without a proof by the customers, urbexprime.com will try to answer in max 72h from the mail from the customer.
The inability of the customer to enter private property is not a reason for reimbursement.
Article 5 – LEGAL QUESTIONS

Urbexprime.com declines any responsability for injuries, the customer is reminded that the GPS coordinates sold and exchanged may correspond to abandoned, hidden or forgotten places. Urbexprime.com warns the customer against these places. In any event, the seller can not be held liable for property damage and / or physical and / or psychological consequences of the practice of Urbex by the client. This includes, without limitation, the deprivation of liberty or death of the client.
Article 5.1 – OWNERS

Urbexprime.com only exchanges/sales GPS coordinates of exteriors and facades, Urbexprime.com is against entering private property, and will denounce people who practice this type of practice, this website is not about violation of private property.
Any damage / fire / stole make to the property pointed near in this website is not responsability of Urbexprime.com, this website is only about coordinates in public road, not entering in private properties.
Article 6 – Exclusions from the seller's warranty
Urbexprime.com does not encourage the violation of private property and advises against any infringement.
Urbexprime.com cannot be liable for any violation of private property or for any damage caused on this occasion.
Urbexprime.com does not encourage the customer to enter the properties without permission. If access to the premises is prohibited, the Client is reminded that the permission of the owner or guards is required to enter. Breaking into private property or public places closed to visitors is punishable by law. Urbexprime.com declines all responsibility for the consequences of unauthorised entry.
In any case, in the absence of authorisation and in case of doubt, the customer is advised not to enter private property.
The site Urbexprime.com contains hypertext links that may refer to other websites. Urbexprime.com cannot be held responsible for the content of these sites if they contravene the legal and regulatory provisions in force.
Article 7 – Cancellation of orders
Urbexprime.com reserves the right to cancel or refuse any order from a customer with who has a dispute over the payment from a previous order.
 In case of cancellation of the order by the customer for any reason whatsoever after the formation of the sale, except the exercise of the right of withdrawal or exchange, the total amount of the coordinates price will remain acquired to the seller for damages.
Article 8 – Price and payment
All orders are in Euros, or in the price of the exchange of other point.
All the prices exempt all taxes (like European VAT) and management fees, VAT is not collected (sales are joins to our urbex membership organisation)
The proof of payment will automatically be made available to the customer at the end of the transaction on mail.
No other invoices will be issued upon request, all sales are from particular to particular cultural ebook items.
All of our payments are made via Paddle.net: Mastercard+Visa accepted.
Article 9 – Payment verification and security
All payments are procesed by Paddle.net and his security verification system. After the consumer has confirmed his order, a payment request is routed in real time on the secure electronic payment manager who sends a request for authorization to the bank card network. Paddle.net delivers to the consumer an electronic certificate which will be worth proof of the amount and the date of the transaction.
Article 10 – Delivery
Delivery is instantaneous for all our our spots: Gps coordinates and maps.
System is ready 24h/365 days a year. Once the payment is made, customer will receive via mail a attachment with a PDF (ebook) and the coordinates.
The customer must put a valid mail in the register, or the file will never reach to it.
The seller undertakes to make his best efforts to deliver the products ordered within the time specified above, server problems may delay something this times that are not asociated with urbexprime.com
Article 11 – Intellectual property
The access to urbexprime.com site confers on the customer a right of private and non exclusive use of this site.
All elements published on the websiteurbexprime.com including texts, pictures, logos… is property of urbexprime.com and its protected by international laws relating to intellectual property.
Total or partial reproduction of this content is strictly prohibited by European Union laws.
Article 12 – Disputes – Mediation
All disputes to which the purchase and sale operations concluded in application of the present terms and conditions may give rise, concerning their validity, interpretation, execution, termination, consequences and consequences and which could not be resolved between the seller and the customer shall be subject to UK law and to the competent courts under the conditions of common law.
We work as private customers (we dont work as a company, only a asociation membership) all of our prices are tax excluded (VAT/…).
We work as a foundation making our sales and exchanges as membership suscription items, only sold from final customer to final customer. No business or company involved in this transation, we make no supply with each sale.

All working Tax/VAT requeriments are fullfiled in Ciprus via our payment provider Paddle.
General Data Protection Regulation GDPR (EU) 2016/679
This Privacy Policy describes Our policies and procedures on the collection, use and disclosure of Your information when You use the Service and tells You about Your privacy rights and how the law protects You.
We use Your Personal data to provide and improve the Service. By using the Service, You agree to the collection and use of information in accordance with this Privacy Policy.
Interpretation and Definitions
Interpretation
The words of which the initial letter is capitalized have meanings defined under the following conditions. The following definitions shall have the same meaning regardless of whether they appear in singular or in plural.
Definitions
For the purposes of this Privacy Policy:
Account means a unique account created for You to access our Service or parts of our Service.

Company (referred to as either "the Company", "We", "Us" or "Our" in this Agreement) refers to https://urbexprime.com.

Cookies are small files that are placed on Your computer, mobile device or any other device by a website, containing the details of Your browsing history on that website among its many uses.

Country refers to: Nederland

Device means any device that can access the Service such as a computer, a cellphone or a digital tablet.

Personal Data is any information that relates to an identified or identifiable individual.

Service refers to the Website urbexprime.com.

Service Provider means any natural or legal person who processes the data on behalf of the Company. It refers to third-party companies or individuals employed by the Company to facilitate the Service, to provide the Service on behalf of the Company, to perform services related to the Service or to assist the Company in analyzing how the Service is used.

Usage Data refers to data collected automatically, either generated by the use of the Service or from the Service infrastructure itself (for example, the duration of a page visit).

Website refers to https://urbexprime.com, accessible from https://urbexprime.com

You means the individual accessing or using the Service, or the company, or other legal entity on behalf of which such individual is accessing or using the Service, as applicable.
Collecting and Using Your Personal Data
Types of Data Collected
Personal Data
While using Our Service, We may ask You to provide Us with certain personally identifiable information that can be used to contact or identify You. Personally identifiable information may include, but is not limited to:
Email address

First name and last name

Usage Data
Usage Data
Usage Data is collected automatically when using the Service.
Usage Data may include information such as Your Device's Internet Protocol address (e.g. IP address), browser type, browser version, the pages of our Service that You visit, the time and date of Your visit, the time spent on those pages, unique device identifiers and other diagnostic data.
When You access the Service by or through a mobile device, We may collect certain information automatically, including, but not limited to, the type of mobile device You use, Your mobile device unique ID, the IP address of Your mobile device, Your mobile operating system, the type of mobile Internet browser You use, unique device identifiers and other diagnostic data.
We may also collect information that Your browser sends whenever You visit our Service or when You access the Service by or through a mobile device.
Tracking Technologies and Cookies
We use Cookies and similar tracking technologies to track the activity on Our Service and store certain information. Tracking technologies used are beacons, tags, and scripts to collect and track information and to improve and analyze Our Service. The technologies We use may include:
Cookies or Browser Cookies. A cookie is a small file placed on Your Device. You can instruct Your browser to refuse all Cookies or to indicate when a Cookie is being sent. However, if You do not accept Cookies, You may not be able to use some parts of our Service. Unless you have adjusted Your browser setting so that it will refuse Cookies, our Service may use Cookies.
Web Beacons. Certain sections of our Service and our emails may contain small electronic files known as web beacons (also referred to as clear gifs, pixel tags, and single-pixel gifs) that permit the Company, for example, to count users who have visited those pages or opened an email and for other related website statistics (for example, recording the popularity of a certain section and verifying system and server integrity).
Cookies can be "Persistent" or "Session" Cookies. Persistent Cookies remain on Your personal computer or mobile device when You go offline, while Session Cookies are deleted as soon as You close Your web browser.
We use both Session and Persistent Cookies for the purposes set out below:
Necessary / Essential Cookies

Type: Session Cookies

Administered by: Us

Purpose: These Cookies are essential to provide You with services available through the Website and to enable You to use some of its features. They help to authenticate users and prevent fraudulent use of user accounts. Without these Cookies, the services that You have asked for cannot be provided, and We only use these Cookies to provide You with those services.

Cookies Policy / Notice Acceptance Cookies

Type: Persistent Cookies

Administered by: Us

Purpose: These Cookies identify if users have accepted the use of cookies on the Website.

Functionality Cookies

Type: Persistent Cookies

Administered by: Us

Purpose: These Cookies allow us to remember choices You make when You use the Website, such as remembering your login details or language preference. The purpose of these Cookies is to provide You with a more personal experience and to avoid You having to re-enter your preferences every time You use the Website.
For more information about the cookies we use and your choices regarding cookies, please visit our Cookies Policy or the Cookies section of our Privacy Policy.
Use of Your Personal Data
The Company may use Personal Data for the following purposes:
To provide and maintain our Service, including to monitor the usage of our Service.

To manage Your Account: to manage Your registration as a user of the Service. The Personal Data You provide can give You access to different functionalities of the Service that are available to You as a registered user.

For the performance of a contract: the development, compliance and undertaking of the purchase contract for the products, items or services You have purchased or of any other contract with Us through the Service.

To contact You: To contact You by email, telephone calls, SMS, or other equivalent forms of electronic communication, such as a mobile application's push notifications regarding updates or informative communications related to the functionalities, products or contracted services, including the security updates, when necessary or reasonable for their implementation.

To provide You with news, special offers and general information about other goods, services and events which we offer that are similar to those that you have already purchased or enquired about unless You have opted not to receive such information.

To manage Your requests: To attend and manage Your requests to Us.

For business transfers: We may use Your information to evaluate or conduct a merger, divestiture, restructuring, reorganization, dissolution, or other sale or transfer of some or all of Our assets, whether as a going concern or as part of bankruptcy, liquidation, or similar proceeding, in which Personal Data held by Us about our Service users is among the assets transferred.

For other purposes: We may use Your information for other purposes, such as data analysis, identifying usage trends, determining the effectiveness of our promotional campaigns and to evaluate and improve our Service, products, services, marketing and your experience.
We may share Your personal information in the following situations:
With Service Providers: We may share Your personal information with Service Providers to monitor and analyze the use of our Service, to contact You.
For business transfers: We may share or transfer Your personal information in connection with, or during negotiations of, any merger, sale of Company assets, financing, or acquisition of all or a portion of Our business to another company.
With Affiliates: We may share Your information with Our affiliates, in which case we will require those affiliates to honor this Privacy Policy. Affiliates include Our parent company and any other subsidiaries, joint venture partners or other companies that We control or that are under common control with Us.
With business partners: We may share Your information with Our business partners to offer You certain products, services or promotions.
With other users: when You share personal information or otherwise interact in the public areas with other users, such information may be viewed by all users and may be publicly distributed outside.
With Your consent: We may disclose Your personal information for any other purpose with Your consent.
Retention of Your Personal Data
The Company will retain Your Personal Data only for as long as is necessary for the purposes set out in this Privacy Policy. We will retain and use Your Personal Data to the extent necessary to comply with our legal obligations (for example, if we are required to retain your data to comply with applicable laws), resolve disputes, and enforce our legal agreements and policies.
The Company will also retain Usage Data for internal analysis purposes. Usage Data is generally retained for a shorter period of time, except when this data is used to strengthen the security or to improve the functionality of Our Service, or We are legally obligated to retain this data for longer time periods.
Transfer of Your Personal Data
Your information, including Personal Data, is processed at the Company's operating offices and in any other places where the parties involved in the processing are located. It means that this information may be transferred to — and maintained on — computers located outside of Your state, province, country or other governmental jurisdiction where the data protection laws may differ than those from Your jurisdiction.
Your consent to this Privacy Policy followed by Your submission of such information represents Your agreement to that transfer.
The Company will take all steps reasonably necessary to ensure that Your data is treated securely and in accordance with this Privacy Policy and no transfer of Your Personal Data will take place to an organization or a country unless there are adequate controls in place including the security of Your data and other personal information.
Disclosure of Your Personal Data
Business Transactions
If the Company is involved in a merger, acquisition or asset sale, Your Personal Data may be transferred. We will provide notice before Your Personal Data is transferred and becomes subject to a different Privacy Policy.
Law enforcement
Under certain circumstances, the Company may be required to disclose Your Personal Data if required to do so by law or in response to valid requests by public authorities (e.g. a court or a government agency).
Other legal requirements
The Company may disclose Your Personal Data in the good faith belief that such action is necessary to:
Comply with a legal obligation
Protect and defend the rights or property of the Company
Prevent or investigate possible wrongdoing in connection with the Service
Protect the personal safety of Users of the Service or the public
Protect against legal liability
Security of Your Personal Data
The security of Your Personal Data is important to Us, but remember that no method of transmission over the Internet, or method of electronic storage is 100% secure. While We strive to use commercially acceptable means to protect Your Personal Data, We cannot guarantee its absolute security.
Detailed Information on the Processing of Your Personal Data
The Service Providers We use may have access to Your Personal Data. These third-party vendors collect, store, use, process and transfer information about Your activity on Our Service in accordance with their Privacy Policies.
Usage, Performance and Miscellaneous
We may use third-party Service Providers to provide better improvement of our Service.
Google Places

Google Places is a service that returns information about places using HTTP requests. It is operated by Google

Google Places service may collect information from You and from Your Device for security purposes.

The information gathered by Google Places is held in accordance with the Privacy Policy of Google: https://www.google.com/intl/en/policies/privacy/
Children's Privacy
Our Service does not address anyone under the age of 13. We do not knowingly collect personally identifiable information from anyone under the age of 13. If You are a parent or guardian and You are aware that Your child has provided Us with Personal Data, please contact Us. If We become aware that We have collected Personal Data from anyone under the age of 13 without verification of parental consent, We take steps to remove that information from Our servers.
If We need to rely on consent as a legal basis for processing Your information and Your country requires consent from a parent, We may require Your parent's consent before We collect and use that information.
Links to Other Websites
Our Service may contain links to other websites that are not operated by Us. If You click on a third party link, You will be directed to that third party's site. We strongly advise You to review the Privacy Policy of every site You visit.
We have no control over and assume no responsibility for the content, privacy policies or practices of any third party sites or services.
Changes to this Privacy Policy
We may update Our Privacy Policy from time to time. We will notify You of any changes by posting the new Privacy Policy on this page.
We will let You know via email and/or a prominent notice on Our Service, prior to the change becoming effective and update the "Last updated" date at the top of this Privacy Policy.
You are advised to review this Privacy Policy periodically for any changes. Changes to this Privacy Policy are effective when they are posted on this page.
Contact Us
If you have any questions about this Privacy Policy, You can contact us:
"Try it again. Fail again. Fail better"