As soon as you complete the payment, the map is avaliable for you.
All is automated, so no human-action is requiered to provide the map to you.
The sytem is avaliable 24/7.
All maps are hosted in Google Maps (to make easier the access)
All users can view any purchased map in full screen (outside website), for best experience in mobile devices.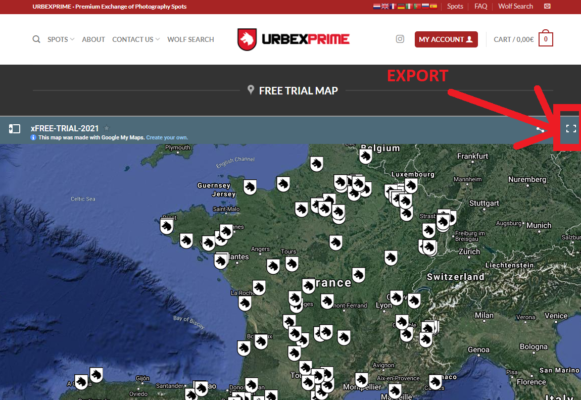 User can access the map, in this way:
1- Go to 'My Account'
Click in the upper menu 'My account' and make login with your user/pass.
2- Select 'Downloads'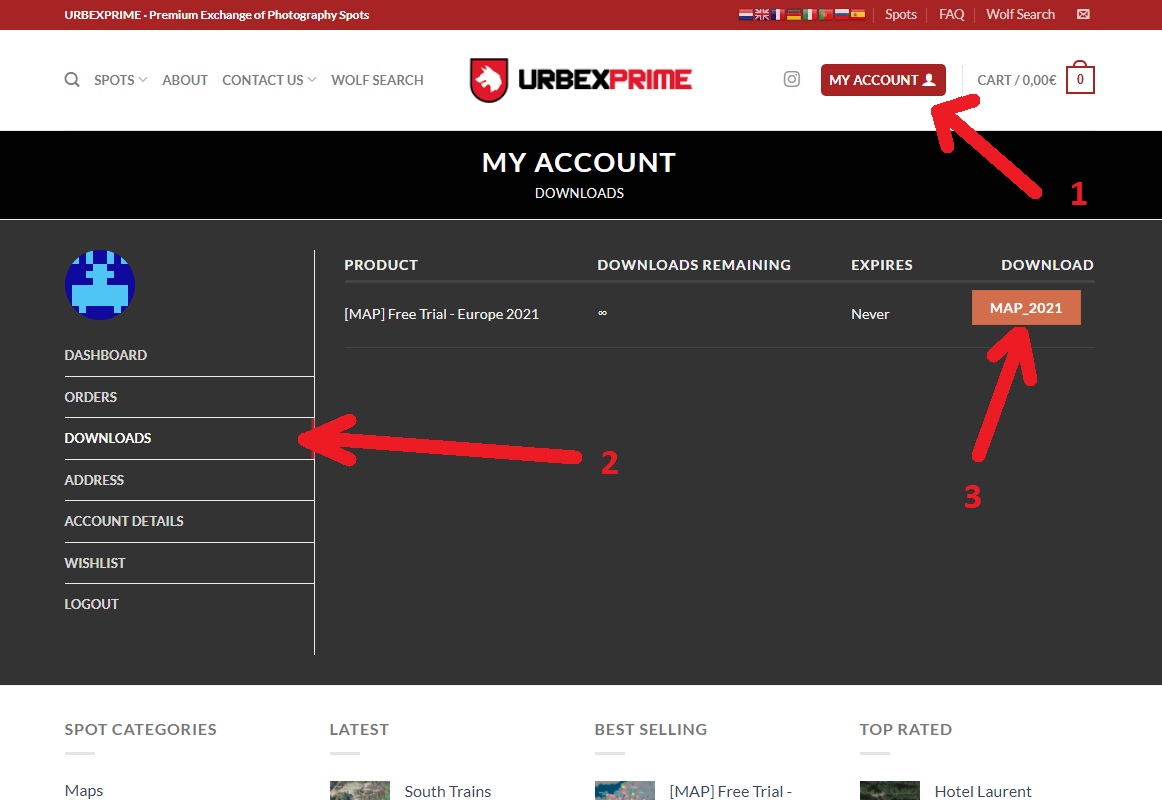 From 'My Account >> Downloads'
3- LINK
Press the red LINK, the text may vary between diferent versions of the map, for example:
GO TO MAP
MAP VERSION
how long will the map KEEP UPDATED?
WE ussually update the maps daily, so if you buy the first quarter, you wil have the map 2020 #1, that will be updated 3 months: January February March, then you will keep access to the map, but it will be no updated more.
More locations?
So many providers, make maps with infinite map spots. We try to keep our maps low on points but great in quality. A lot of points dosen't mean "better".
Our life and time is not infite, so you must choose, quality or quantity.
Google Street
All our points are located in public roads or in abandoned gardens (because is not etical to show points into private property) so we won't tell you how to get in, but no one must be too smart to recognize what's the abandoned building. You can use Google Street View along with our map, to discover buildings.